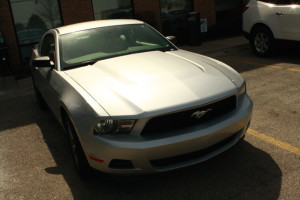 As a retail consumer shopping for a used vehicle, you need to learn the ins and outs of determining the value of your car. A multitude of variables come into play when you are researching prices, and in order to spot the best deal (and avoid the worst ones) you should equip yourself with the following tactics:
First, start with the book. By this we mean consult an automobile guidebook such as Kelley Blue Book or NADA Guide. Most of these guides can be found in both print and online, and they are the easiest place to start your research. These websites can determine the value of your car – and its recommended retail price – by investigating certain variables, such as make, model, and condition. But while none of their recommended prices are absolute, they can still provide you with a ballpark in which to start.
To hone in on a more exact price, compare the prices of similar vehicles that are up for a sale. Cross-reference these findings with what you find in the Blue Book. It is important to check your local classified ads in the paper and online to see what used car prices are in your local area. Geographic region greatly influences the prices of used vehicles, and often, depending on your hometown, the local prices may vary drastically from the prices found in the guides. Investigating these trends in your local market will get you closer to an authentic, reasonable price.
Pay attention to the mileage of the car you are looking to purchase. Car values tend to drop as the age and miles on the vehicle go up. Of course, this means that the price will often be lower as well, but if you are planning on purchasing an older car with more miles, you need to be aware of what you're getting into. Many cars have pieces and parts, such as timing belts, that need to be replaced at certain mileage intervals. Look into which parts these are and their expected lifetimes so that you will know what kinds of questions to ask at the dealership.
Once you've decided on the used car you want, closely examine its condition. Note how well (or not) the car has been maintained by looking out for stains, odors, funny sounds, or any leaks; these may be signs of an inadequately maintained vehicle. Be sure to ask the owner or the dealership about the cars accident history and the results of its latest inspection. In fact, it is best to have the vehicle inspected by a third-party mechanic before you purchase to ensure its functionality. Many dealerships that sell certified pre-owned vehicles will already have done this and will provide you with the paperwork to prove it, but if you are buying from a private seller, it is best to bring it to someone you trust. They may notice hidden damages that an untrained eye could miss.
NADA car value is usually higher in comparison to other blue books like Kelly Blue Book. Kelley Blue Book gives users the option to list the condition of the vehicle on a range from Excellent to Poor, which will adjust the price and value, resulting in a more accurate quote while NADA guide works mainly on the new cars which is why NADA Blue Book Value is higher.