Choosing the best off-road vehicle boils down to the preferences and needs of the buyer. An off-road vehicle that is ideal for someone else might not work for you.
A partial reason for this is that with off-road vehicles, there are so many factors to consider. Couple that with the fact that so many different companies now manufacture off-road vehicles, then you obviously have a variety of options to consider and compare.
It can be quite the herculean task to choose  justone; that's why we've helped you figure it out by curating a list of some of the most reliable off road vehicles currently on the market, their features, and performance.
The Different Types Of Reliable Off Road Vehicles
When choosing an off road vehicle, you need to consider the common parameters such as engine efficiency, brakes, and wheel travel.
There are off-road vehicles that are specifically designed to travel rather fast on loose surfaces, while there are others designed to sequentially crawl up, with sudden brakes stopping all movement and activity.
There are quite a few new, rugged designs out there that are not only perfect for off road business but for all terrains as well. This list contains the best and most reliable off road vehicles on the market today.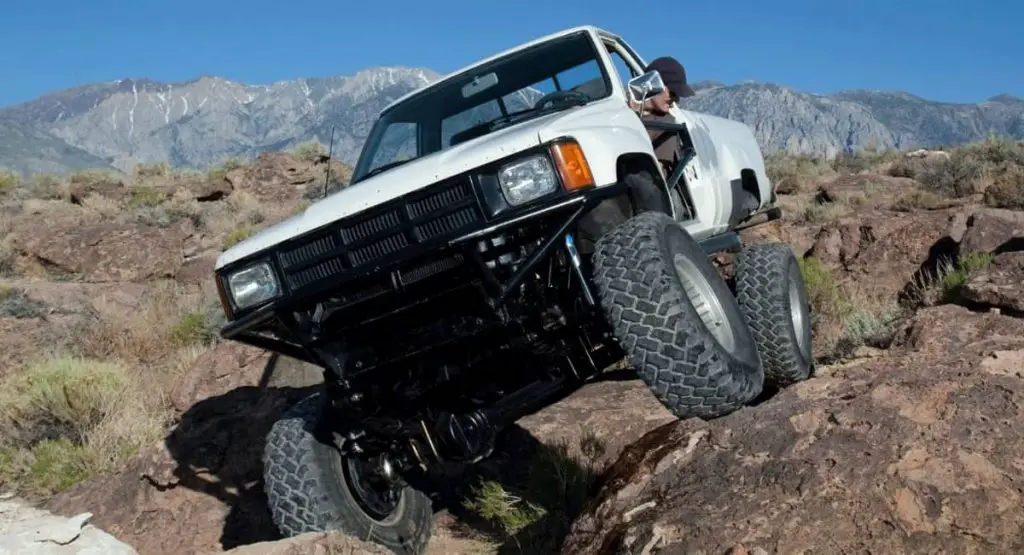 The Ford F-150 Raptor
The Ford Raptor is currently in its third generation, and its popularity as one of the best off road vehicles continues to grow. 
The Ford Raptor packs 14 inches of front suspension alongside 15 inches of  rear suspension (this suspension is upgraded and comes in all their latest models). 
This model also features the latest off road technology available. Fitted with 37-inch tires, this beast not only presents an aggressive and wide stance, but also has the strength and ability to maneuver rough terrains. 
The Ford Raptor runs on a sole V6 powerhouse pushing 510lb-ft of torque, 450 horsepower, and a 3.5 liters EcoBoost.
Range Rover
The Range Rover is one of the most luxurious and well-rounded vehicles on the market today. It's one of the most expensive SUVs on the market, but you can be assured that if you purchase one, you'll be getting your money's worth. 
Land Rover's Range Rover not only features an extremely high-class interior when compared to other on-road vehicles, but it can also navigate off-road terrains that are difficult for the same class of vehicles.
Although other brands have produced models that rival the Range Rover, it still remains the king of the mud. The Range Rover sports a leather-lined interior design with a built-in Wi-Fi/Hotspot system, as well as a dual-screen infotainment system. Extra features include a reclining seat as well as a cold drink compartment. 
The Rover runs on a selection of strong powertrains, such as a supercharged V8 engine as well as a plug-in hybrid system. These powertrains, coupled with short rear and front overhangs that can adequately climb obstacles easily and maximize ground clearance, means you're good to go on any terrain. 
A quick and effective Terrain Response System automatically adjusts different features for the various types of terrain that it's on. An example of this is the ability of the Range Rover to move in water as deep as 35 inches.
2018 Nissan Armada
The Nissan Armada is a super off-roading choice that also doubles as a family hauler. The Armada is more of an old-school brain over beauty choice. It doesn't have the luxurious, flashy looks of its counterparts, but it beats them hands down with its superior engine and efficiency.

It's also equipped with a 5.6-liter V8 engine that's rated at 394lb-feet of torque and 390 horsepower, a low range gear, and a four-wheel drive. This big SUV can tow as much as 8500 pounds if it's correctly equipped. 
The Armada isn't just built for tough work; it's also suitable for everyday life. Features such as a 3-row eight-passenger seating, an alert system, and a rearview mirror make it a convenient option for large families. 
You also get to enjoy additional features, such as an optional back seat DVD system with monitors, a 13-speaker Bose audio system, an 8-inch touchscreen, wireless earphones, HDMI, VTR, and USB ports.
With the 360-degree camera function and driver-assist features, this family -friendly SUV is perfect for your long and short family trips on any terrain.
2020 Jeep Wrangler
The 2020 Jeep Wrangler is the definition of a proper and modern off-road vehicle. Designed to look like the World War-era jeep, it includes removable doors and a convertible top to give you a proper off-road feel. 
This SUV comes with a four-wheel-drive system for better traction maintenance on loose surfaces. Sitting on 33 inch BF Goodrich KM all-terrain tires, this rugged off-roader will easily navigate terrains that are difficult for other off-road models.
This Wrangler can comfortably wade in waters as deep as 30 inches. Not only does it have skid plates to protect important mechanical components, but it also boasts of a high amount of ground clearance at 10.9 inches, with an approach angle of 44°, a departure angle of 37°, and a break-over angle of 27.8°. 
The off-road technology is also updated on this model. You get to enjoy features such as a Uconnect infotainment system that is compatible with Android Auto and Apple Carplay, as well as an 8.4-inch touchscreen system.
The Wrangler's list of powerhouse options includes a gasoline-electric plug-in hybrid system as well as a turbo diesel engine. Buyers also get the luxury of paying for an additional 2.0 liter turbocharged four-cylinder engine, with a combined EPA rating of 24 mpg. 
2021 Ford Bronco
The 2021 Ford Bronco is a new and immediate response to the Jeep Wrangler. This Ford vehicle was mainly designed to be a rugged off-roader. 
This off-roader packs several cool features such as: different tire options, off-road driving modes, significantly upgraded underbody protection, steel bumpers, side rock rails, two-speed electronic transfer case options, a hydraulic anti-roll bar disconnect, heavy-duty suspensions, and electronic front and rear locking options. 
For off-road trips without worries, this is a new and suitable option that can safely navigate even the most difficult terrains.
2021 Chevrolet Colorado ZR2
The 2021 Chevrolet Colorado is one of the best options currently available in the market for families or individuals in need of a mid-size truck. 
It packs several features such as: stainless steel rock sliders, purposeful skid plates, high clearance bumpers, front, and rear electronic locking differentials, as well as an off-road mode. 
The off-road mode allows you to fully disable some uncomfortable options such as stability and traction control. This power truck sits on 31-inch Goodyear DuraTrac tires that are long-lasting and reliable.
Jeep Gladiator
The Jeep Gladiator is powered by a 285-HP, 3.6-liter, V6 engine as well as 260 pounds-ft of torque, making it one of the most affordable off-road forerunners. 
When compared to the Wrangler, the Jeep Gladiator comes with an extra 19.4 inches between the wheels, which improves the vehicle handling. It also moves from start-up to speeds of 60mph in as little as 7 seconds.
The Jeep Gladiator also has a payload and towing capacity of 7650 pounds, as compared to the Wrangler's 3500 pounds. The design and interior of the Jeep Gladiator are just exquisite. 
Several features such as heated seats, a waterproof push-button start, a detachable roof, and body panels all contribute to making this vehicle a perfect and reliable choice for off-road trips. It's also a worthy upgrade to the Jeep Wrangler.
Toyota 4Runner 
The Toyota 4Runner is one of the most reliable family SUVs. This Japanese-built vehicle is famous for its reliability. The Toyota 4Runner has a traditional SUV with a body-on-frame construction, and is more suitable for rugged terrains and desert adventures than routine use.
This vehicle has a four-wheel-drive system and has received several upgrades over different models. These upgrades include: driving aids, crawl control, aluminum skid plate, 1-inch suspension lift, all-round springs, upgraded shocks, and a multi-terrain system that adjusts the permitted wheel slip amount based on whatever terrain the 4Runner is traveling on.
This vehicle comes equipped with a V6 engine that has a standard horsepower of 270. Recent upgrades to this model include additional USB ports in the back, compatibility with Amazon Alexa which afford drivers the flexibility of using Alexa, Siri, or Google for directions, Android Auto and Apple CarPlay as well as an 8-inch touchscreen. 
This vehicle will take you anywhere comfortably on off-road terrain.
What Should You Look Out For When Choosing Reliable Off-Road Vehicles?
We've talked about reliable off-road vehicles and the different choices available on the market. Let's get into the features and functions that make them reliable as well as suitable for off-road terrains. 
Torque 
Knowing the torque of your chosen vehicle is important. Torque is defined as "the acting force on a body through a lever or rotational force". Simply put, it is the force that acts on a vehicle's shaft during rotation. 
Torque is generated by the pistons within an engine as they move up and down on the engine's crankshaft, causing it to twist continuously. This torque then gets transferred to the wheels of a vehicle through the drivetrain and transmission.
The torque output is a result of different variables, which include the size of the engine and how it is engineered to operate. Simply put, the more torque on an engine, the better suited that engine is to tough work such as towing or hauling. 
This is why torque is of utmost importance when it comes to picking an off-road vehicle.
Tires 
Tires are not only essential for moving your car on any terrain but also for your safety while off-roading. Tires are a determinant of how the vehicle handles different terrains and situations because they make the main contact with the ground. 
It's important that you choose an off-road vehicle with four-wheel drive or an all-wheel drive. This allows you to have more than enough force to pull all parts of the car. 
All cars come with standard tires for daily movements. For off-road vehicles, you need a different set of tires. An example of this is an all-terrain tire set with better thread and grip. This type of tire is also not easily damaged by rocks or bushes. 
Tire Pressure 
Another important factor for you to consider is your tire pressure. The standard Pound-Force per Square Inch for most daily car tires is 35. 
For off-road vehicles when they are off-road, that tire pressure should be much lower. This is to permit the easy movement of the rubber as you move over obstacles such as soft sand or sharp rocks. 
While off-road, your tire pressure is dependent on whatever terrain you're in as each terrain has its own PSI. Normal off-road terrains are usually between 15-20 PSI, while sandy off-road terrains go as low as10 PSI.
Ground Clearance 
Ground clearance is simply the least amount of distance between the chassis and the road. For off-road terrains, this can be a big issue mostly because of sand, dirt, or rocks. 
Most four-wheel-drive vehicles come with enough ground clearances for different circumstances, however, it's not the same with all-wheel drive vehicles as they tend to come with less ground clearance.
Before choosing an off-road vehicle, make sure it has more than enough ground clearance for your intended terrain. 
Type Of Vehicle
Before choosing one off-road vehicle, you should consider how suitable it is to the terrains you intend to explore, and how well it can handle those terrains without damage or safety issues.
Consider that you'll be driving on muddy and rocky terrains. Also consider how easy maintenance is for your car choice, as well as sourcing for replacement parts and replacement costs. 
Diesel Or Petrol Fuel Tank
Your fuel tank capacity determines how far you can travel in your vehicle off-road. Diesel and petrol engines have their pros and cons. It's commonly agreed upon that diesel engines can handle much more work, especially when they are at low speeds. Petrol engines give the wheels more power and efficiency. 
For regular everyday life, petrol vehicles are typically a better option since they don't do a lot of heavy stuff. In terms of off-road navigation,however, they give the worst fuel economy. 
Diesel engines tend to move further because they have a much larger fuel tank as well as better fuel economy.
Must-Haves To Maintain Your Reliable Off-Road Vehicles
You've weathered the selection process and have gotten yourself an off-road vehicle that suits your personal preference as well as intended terrain. However, it doesn't stop there. 
There are several other additions you need to have in your vehicle before you go on an off-road trip. These additions will prove to be quite helpful if you encounter stops or difficulties during your trip.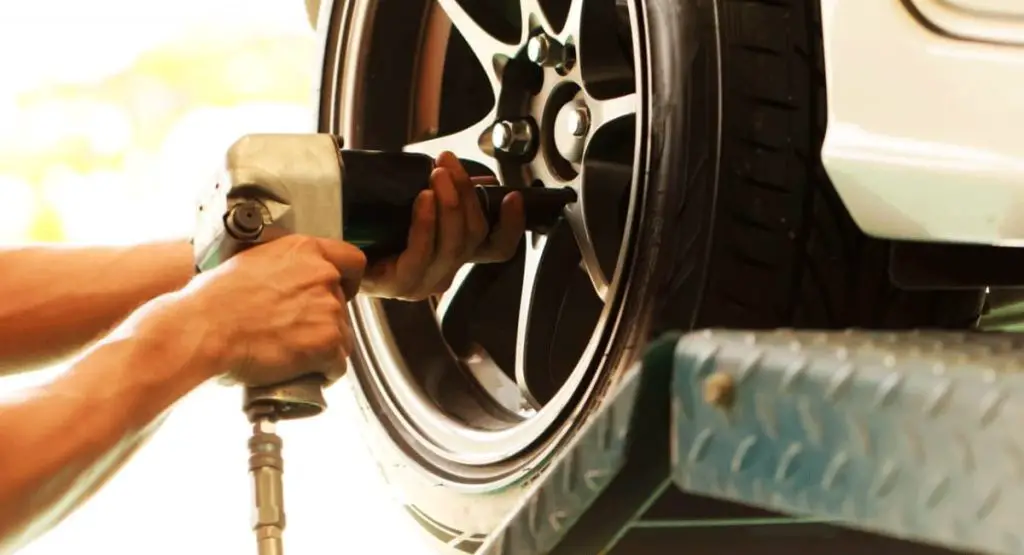 These other additions are referred to as "Recovery Gear".
Recovery Gear
While having the best set of tires is helpful in keeping you on the move, your recovery when you run into unexpected stops will also contribute to your continuous movement, keeping you from getting stuck or stranded. 
Examples of the recovery gear include:
Traction Pads
These pads ensure that your vehicle moves along successfully in loose terrain.
Snatch Straps 
These straps are used to attach two vehicles together in case you need to be pulled out of a ditch. 
High-Lifter Jacks 
These jacks are for changing your vehicle tires, or when you need to boost your car off the ground.
Patch Kit 
This kit helps create a temporary fix when your tire is losing air. 
Work Gloves 
A pair of work gloves will keep your hands protected from cuts and bruises that can occur from accidents while working on your vehicle.
Battery Jump Starter 
For occasions where you might have a dead battery, a jump starter would come in handy. 
Having this recovery gear keeps you prepared in case of any sudden unplanned stops. It's also important that your off-road vehicle is kept in optimal shape before each trip to minimize the possibility of stops and accidents. 
Now That You Know All About Reliable Off Road Vehicles:
There are a wide variety of factors that contribute to an off-road vehicle being certified as reliable. 
Car brands and manufacturers keep coming up with new technology and improved designs to make the most reliable off-roader. For a vehicle to be deemed reliable, it needs to be driven by multiple people and time-tested. 
We've outlined several vehicles that have undergone these tests and been approved. We've explored more than merely checking the design and the tires. This article is a guide to effectively help you narrow down your options as well as easily choose an affordable and reliable off road vehicle.