You decided it's time to finally buy a car. Nowadays, there are a lot of different options - you can buy a new or used car. And if you buy used, you have the option of buying CPO from the dealer, used car from a dealer, or used car from a private party. Many people believe the best deals are buying a used car, and for the most part - they are right. However, I'm going to show you a real life example of a car I recently bought where it turned out it was better to buy the car brand new instead of used.
From previous posts, you can tell that I am a big supporter of buying Certified Pre Owned Cars. And those are always the first vehicles I check.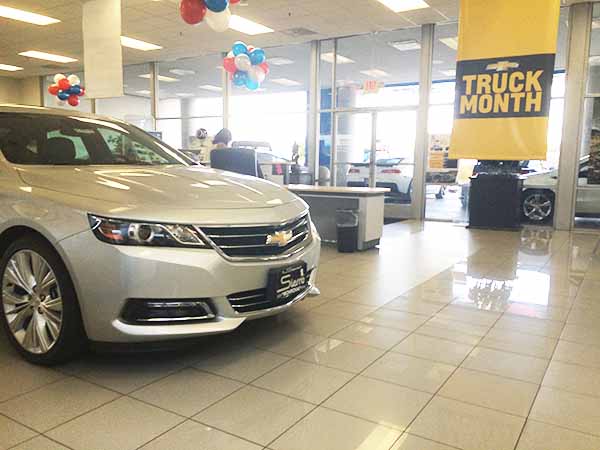 DECIDING YOUR CRITERIA WHEN BUYING A CAR
This may sound obvious, but many people change their minds when selecting a car. And this can make the car buying process more difficult. In my situation, here was my criteria:
PRICE
I wanted to spend between $14,000 to $17,000
MAKE
I wanted a mid-size, economy car that looked nice. I had narrowed my selection to the Honda Accord, Kia Optima, Toyota Camry and Chevy Malibu. In the end, I decided I wanted the Chevy Malibu.
MILEAGE
I wanted under 35,000 miles.
COLOR
When buying a used car, you can't be super picky with the color you are going to get, but in my case, I didn't want black.
CHECKING PRICES ON THE MANUFACTURER WEBSITES
When you are looking for a CPO (Certified Pre Owned Car), it's very important that you go to the manufacturer website first. CPO means it is certified by the manufacturer. Many used car dealers will say their car's are certified, but it doesn't necessarily mean it's certified by the manufacturer.
For my example, I went to the GM Website, since they own Chevrolet (Chevy).
I entered my criteria above, and a selection of approximately 8 vehicles showed up.
DOUBLE CHECKING THE PRICE WITH THE NADA BOOK AND KBB
As I narrowed my selection, I always double check to make sure that the cars are within the NADA prices. Anything that is over, I cross out from my selection. Once I check with the Nada Guide, I also check with the KBB since the numbers are usually different.
REACHING OUT THE THE DEALERS
Once I did my initial screening, I saw that all the cars that met my criteria, were between $16,000 to $17,000. So I began to email the dealers of these cars. As I began to hear back from these dealers, many of them told me that the car had just sold. At one point, I had about 3 cars left to hear from.
And this is where a great thing happened...
MANUFACTURER REBATE
One of the dealers told me that the used car I wanted had already sold, but that the manufacturer had a rebate for the weekend, starting today. It was a $3,500 rebate on the Chevy Malibu! The dealer had 5 cars on their lot that this rebate applied to. So with this rebate, and a discount from the dealer, they had brand new, 2015 chevrolets for $17,100!
$17,100 for a brand new Chevy Malibu or $16,500 for a Used Chevy Malibu with 30,000 Miles
Which one do you think is better? YES. Of course the brand new Malibu is a better deal. It's an UNBELIEVABLE deal. And this is the beauty of manufacturer rebates.
Usually, when the manufacturer wants to introduce their new line of cars and models, or they see a particular car not selling, they will offer these incredible rebates to get these cars off their lot. And there are no tricks involved. They really do take off that amount of money from the sales price.
And that's what you need to look for when buying a car. Be on the lookout for these manufacturer rebates, because you can get a new car from basically the price of a used car.
One thing to keep in mind is that often times, the manufacturer will issue a rebate on specific cars on each dealer's lot. In my situation, there was one dealer who had this rebate on 5 of their cars and there was another dealer in another city that had the rebate on only 1 car on their lot.
So when you see the car you want, and the rebate has been assigned to a specific car on that dealer's lot, then make sure you hurry and buy that car, because there are a lot of smart shoppers who are also great at sniffing out these deals... and usually, these cars don't last long.
SO WHEN IS BUYING A NEW CAR BETTER THAN BUYING A USED CAR?
As you can see, I bought a brand new Chevy Malibu for basically the same price as a used one. When the manufacturer is offering a rebate, and you are shopping towards the end of the month and even later in the day, when the salespeople have goals and quotas to meet, you are really setting yourself up to getting the lowest price on a car. And this is when it's better to buy a new car rather than a used one.