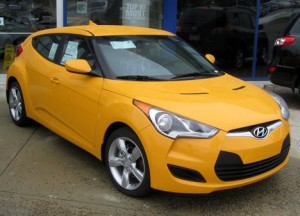 Ever heard the phrase "blue book value"? If you're looking to buy or sell a used car, it's probably come up a few times. In this article, we've compiled some frequently asked questions regarding "blue books" and "blue book value" to supply you with some answers.
The Kelley Blue Book, developed in the 1920s by a used car salesman, lists the different values of different vehicles depending on if it's a trade-in, a private sale, or a dealership sale. It is available online and in print.
NADA Blue Book was established in 1917 to protect the interest of car dealers across the United States. NADA Blue Book was created in print in 1971 and went online in 2000.
 How does this book determine my car's value?
The Kelley Blue Book considers all of the vehicle's variables, including make, model, year, mileage, condition, and location in order to provide as accurate an estimate as possible. Whereas NADA used car value is based on the new vehicles, which are typically in excellent condition, they list higher values.
How can I find my car's value?
Visit Kelley Blue Book's website at www.kbb.com to determine the value of your car (blue book value).
NADA Blue Book, another popular resource and guide, provides a questionnaire to help users determine the value of their vehicles. This can be reached on their website at www.nadaguidebook.com
Do I need to know the "blue book" value?
Regardless of whether you are looking to buy or sell, it is necessary to be aware of market trends and prices in order to get the most out of your vehicle and your money.
Can I offer more or less than the value I find in the book?
Yes you can. The Kelley Blue Book and other guidebooks like it are just that – guides. They provide an average estimate which you can compare other prices and offers. When determining prices, you need to consider outside variables, like negotiation, the history of the car, the present condition of the car, tax rates in your area, and the market demand for the vehicle.