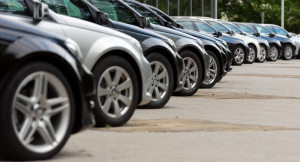 Are you planning on buying a used car? Whether you are purchasing a used car from a dealership or private seller, here's what you need to know before making a purchase.
Know what to look for – Before you head to the dealer's lot, you need to establish what kind of automobile you are looking for. Will you be looking for a truck, car, sedan or SUV? Decide what type of vehicle will best suit your needs. If you have small children, you will probably want a mini-van or SUV. Once you know what type of car you want, you need to establish a budget. Set a cap on your budget, and when you head to the dealership avoid looking at cars that exceed that price point. Utilize Nada Guides and Kelley Blue Book Guides to get a better understanding of the average value and price of the types of cars you are considering, as well as how many are available in your area. This knowledge will help you when you set out on your search.
Get the vehicle inspected – Before you sign the dotted line, get the vehicle inspected. Don't just trust everything that the person selling the vehicle is saying. Get the car inspected by your personal mechanic, and get a written report of the repairs that need to be done. Examine the vehicle by thoroughly checking the car parts, windshields, wiper blades, wheels, machine parts, and more to personally attest the value of the car in general.
Check the vehicle history report – You can get a vehicle history report from a vehicle history site such as Car Fax. While it may not list the car's full history, it will give you a better idea of the car's accident and insurance history.
Be wary of private sellers – If you are looking to purchase a used car from a private individual rather than a dealership, proceed with caution. To make sure the seller is reliable and actually selling their own personal vehicle, you can type the person's name and phone number into an Internet search. If multiple cars show up under that person's name, then it's best to avoid that sale. Another way to determine the seller's legitimacy is by asking to check their license to see if it has the same address as the car's title.
Take it for a test drive – By test driving the car, you can determine the car's condition, as well as whether or not it is the right vehicle for you. When test driving a car, it's best to simulate the kinds of conditions you would be driving on a normal day. If you are typically driving on the highway, then test drive the car at 65 mph.