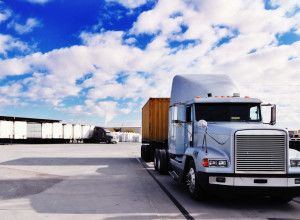 When it comes to buying a used commercial truck, there are a lot of things you'll need to consider before making your purchase. Whether you're seeking a commercial truck for your new business or to expand your fleet, you'll need to first establish a budget. Then you can begin your search for the perfect truck that satisfies all your business needs. You should go into your search with a clear understanding what model, year, mileage, and condition are most suitable for your business. You'll want to do plenty of research to ensure you're getting the most bank for your buck with your used commercial truck.
Here are some tips to help you get the best deal on your used commercial truck:
• Do you research – Once you decide what price point and features will be best for your business, you should conduct an internet search. Through online research, you can get a better sense of what trucks are available, as well as their market value. Research KBB commercial trucks through Kelly Blue Book and take a look at the NADA guides. Many dealerships and private sellers use these guides to set their price, so by understanding these guides you can be sure you are receiving the best available deal. Also take a look at sites such as UsedTruckListings.com and eBay motors, as well as local advertisements, to see what trucks are available. You can use this information to see the market value of the trucks you want. And better yet, you may stumble upon the exact truck you are looking for.
• Analyze the condition of the truck – Once you find some used trucks you are interested in, then you want to contact the seller to take a look at the truck. When looking at the truck, you want to look at the condition of the oil because this can tell you more about the condition of the truck. A well maintained truck will have had its oil and transmission regularly checked for contamination and antifreeze. Also be sure to ask for the truck's historical records to see how often the oil has been checked. Next you want to check for rust. While surface rust can generally be repaired, structural rust can determine the truck's poor condition. Also take a look at the engine and other major parts to be sure they are in pristine condition.
• Check the service records – Before purchasing a truck, it's important that you review its service records. The service records will show you the truck's repair work history. Do not purchase a truck that has reoccurring problems because that would spell disaster or result in costly repairs in the future. Be wary of sellers who say their truck has no service record.
• Get the truck inspected – Another essential step when purchasing a truck getting it professionally inspected. Have a professional mechanic conduct a thorough inspection to determine the truck's condition. This will make you aware of repairs that may need to be done.