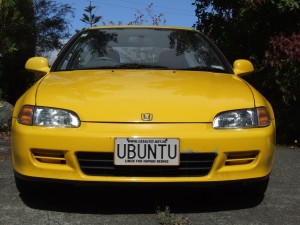 Even though buying a used car seems far more complex than buying a new car, they really are not that different.  All you need to do is begin by looking in the NADA guide and determining the NADA used car value.
At one time, it took a lot of intuition to find out if a dealer or a private seller were trying to sell their used car for far too much.  Assuming that everything checked out with the car, you really could not be too sure.  The NADA guide and the Kelley blue book have changed all of that.  Of course, as I said, we will focus on finding the NADA used car value.
WHERE DOES NADA GET CAR PRICES?
The great advantage of the NADA blue book is that it draws its information from all of the car sales in the nation.  NADA, which stands for National Automotive Dealers Association, represents over 19,700 new car and truck dealers. In addition, NADA has editors that review over 1 million actual transactions a month!
And this is how the numbers are compiled, which is why so many consumers and dealers rely on them. This does not necessarily mean that the car is being sold at a great price.  But at least you have a base line to work from.
NADA AND KBB COMPARISON
Another important thing to do is to compare the NADA guide to the KBB.  NADA appraises vehicles using auction prices, retail prices, and other data sources which are reviewed on a monthly basis by their editors.
The KBB also uses extensive research to determine the values of their vehicles. However, the KBB leans more towards used cars and the consumer, whereas NADA leans more towards the dealer and new cars. Which if you are buying certified pre owned, you should especially be using the NADA numbers in your negotiation. You can read why we love CPO cars here.
Why bother using the NADA used car value?  One word: comparison.  Sometimes, the NADA used car value will be lower than the Kelley blue book value.  When that happens, you have one more advantage to bring to the negotiating table.
Now, even though buying a used car is not much more complex than buying a new car, we still have to take into account one thing.  Unlike new cars, each used car is unique simply because of its mileage, condition, and options.  The NADA guide and the Kelley blue book actually address these specifically in their calculations.
They also take into account different options such as transmission, power windows, cruise control, power door locks, leather seats, aluminum/alloy wheels, power sunroof, rear entertainment system, and navigation system.
Imagine trying to weigh these all without a NADA blue book or Kelley blue book!
FINAL ADVICE ON USING THE NADA GUIDE TO DETERMINE USED CAR VALUE
Now, one thing that must always be taken into consideration is that the NADA used car value does not take into consideration private sales.  Instead, it will offer four categories:
Rough Trade-In
Average Trade-In
Clean Trade-In
Clean Retail.
Of course, the clean retail would match the actual NADA value offered for the vehicle according to nationwide final sales prices.
Also, most dealers will not consider the prices of ANY guide, if your car has over 100,000 miles. The reason is because they most can't sell vehicles with that many miles at their dealership - they are sent straight to auction. So make sure,  if you are going to be trading in your used car at the dealer, to do so before you reach this mileage limit. If you are over 100,000, then you will make more money selling privately on your own.
I believe buying a used or CPO car is easier than buying a new car. The reason is because with a used car, these guides help you determine the price. When you buy a new car, the dealer can begin to change the price based on different car options. However, check out my post on when buying a brand new car is better than buying used.
Remember, there is no rule about which guide you should use.  However, if you want to get the best deal when buying a car, you should use both.
Car valuation is a complicated process.
The Kelley blue book and NADA blue book help make that complex process easier.  Happy car hunting!